Who we are
Ko wai mātou
Last updated 9 February 2021
Last updated 9 February 2021
We ensure all New Zealanders have the skills, knowledge and confidence to create a fulfilling life.
Tō mātou ingoa me te tohu
Ihua ake te ingoa Te Amorangi Mātauranga Matua i te whakataukī a Wī Te Tau Huata nō Ngāti Kahungunu. E ai ki ngā kōrero, i te wā o te Pakanga Tuarua o te Ao, nā Canon Wī ēnei kupu i whakahua hei whakatitina, hei whakahau i ngā hōia Māori. Ko ia anō tērā i tū hei amorangi i ōna rā mō tōna ake iwi me te whenua o Aotearoa. Ko āna mahi rangatira kei te ora tonu, ā, tuku iho mai ngā painga ki a tātou me tō mātou ingoa e iri nei. Ka mutu, nō mātou anō te waimarie.
Te kete mātauranga
Ko ngā hononga te tino kaupapa o te tohu o Te Amorangi Mātauranga Matua. Ko tāna he whakaatu i ngā rau harakeke kua oti te raranga e toro atu ana. Arā, he tauira tēnei mai i te ao Māori, Pasifika hoki. Hei whakamāramatanga hoki tō mātou tohu i te kete mātauranga. He kaha te rau harakeke kotahi, ina rarangatia ētahi rau kātahi ka tino kaha kē atu. Kei te toro whakawaho te tauira o te tohu, hei whakaatu he mea tūmatanui te āhua o te mahi ngātahi me ō mātou hoa, me te toro atu hoki ki ngā ākonga hei āwhina i a rātou ki te whakatutuki i ō rātou wawata.
We have a staff of around 400 people from diverse cultures and backgrounds, who are critical to our ability to support and provide career services from education to employment.
We are governed by a Board of Commissioners and led by an Executive Leadership Team. If you work in the tertiary sector or for a TEO and want to know more about us contact our Customer Contact Group.
For career or study guidance contact us:
Our name and logo
The TEC's name, Te Amorangi Mātauranga Matua, was inspired from the of Canon Wi Tetau Huata from the tribes of Ngāti Porou and Ngāti Kahungunu. During the Second World War, Canon Wi is said to have called out this whakatauākī to rally and inspire his troops. Canon Wi served his and country with . His legacy lives on through his work and we're extremely fortunate to be able to relate to that legacy through our name.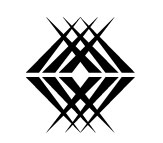 The knowledge basket
The TEC logo symbol is about connections. The symbol represents interwoven leaf forms of the , growing outwards.
These reflect Māori and Pasifika motifs of . Our logo is about connections and is an interpretation of .
Harakeke is strong as a single leaf, but when woven together with other leaves it becomes even stronger. The woven pattern of our logo reaches outwards. This represents the open way of working with our partners, but also is an expression of reaching out to the learners to help them achieve their aspirations.