Executive Leadership Team
Executive Leadership Team
Last updated 18 July 2019
Last updated 18 July 2019
Our Executive Leadership Team (ELT) provides advice and information to the Board of Commissioners and to our Ministers.
Our Executive Leadership Team (ELT) provides advice and information to the Board of Commissioners and to our Ministers.
Our ELT:
is responsible for our performance and the outcomes we achieve
meets weekly to discuss organisational issues and risks, and make decisions on our strategy, policy and practice
leads the operational implementation of the Tertiary Education Commission's (the TEC) priorities, including those within the

Tertiary Education Strategy (TES)

2014–2019. The ELT provides advice and information to the Board of Commissioners and to our Ministers.
Tim Fowler, Chief Executive
"I'm truly privileged to do this job. I get to work with a superb group of people in a sector that makes a real difference to New Zealand and New Zealanders."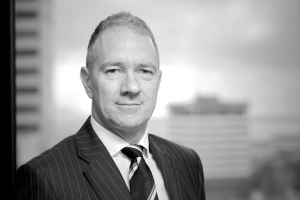 Tim has been our Chief Executive since April 2013. He was previously Deputy Chief Executive, Quality Assurance at the New Zealand Qualifications Authority. Tim has held leadership positions in Australia and New Zealand in both the private and university sectors, after starting his career in the Department of Prime Minister and Cabinet.
Tim has an Honours Degree from Victoria University of Wellington, a Masters from the East-West Center and the University of Hawaii, and executive education from INSEAD and the Wharton School at the University of Pennsylvania.
Brendan Kelly, Deputy Chief Executive, Information Directorate

Brendan's role is to lead the development and operation of the information systems and products that underpin the TEC's business of today and the future.
Before joining us, Brendan worked on two large ICT hospital projects in Melbourne. He was the ICT Program Manager for the $447.5 million redevelopment of Box Hill Hospital and Director IT Architecture for the $1.2 billion New Royal Children's Hospital.
Before moving to Australia, he was Chief Advisor Health Information Strategy and Policy at the Ministry of Health.
John Soulis, Deputy Chief Executive, Corporate and Finance Directorate
"My first impression of the TEC is of an organisation with focused and enthusiastic people who are passionate about making a positive difference to the tertiary education sector in New Zealand."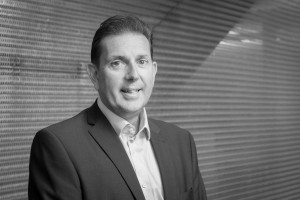 John recently joined us from the Ministry of Business Innovation and Employment (MBIE), where he was the Manager of the Strategic Finance team and Capital Portfolio Office for three years. He developed MBIE's first Strategic Financial Plan, which was the basis for forecasting the Ministry's financial position.
As our Deputy Chief Executive Finance, John has oversight of a large financial management function, including external auditing of tertiary education organisations. His team coordinates and manages our HR organisational performance and reporting, project management and our accountability documents including our Statement of Intent.
A CA qualified accountant, John has 25 years' experience in financial services, banking and telecommunications.
John is a passionate football supporter, especially when it comes to his favourite team "Manchester United".
Paora Ammunson, Deputy Chief Executive, Learner Success - Ōritetanga Directorate
"All New Zealanders are descended from explorers, designers, innovators, engineers and risk takers. Excellence and achievement runs in our blood, strengthening relationships between TEC and communities across Aotearoa is key to future learning achievement"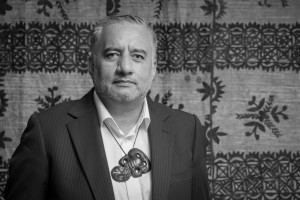 Bringing significant experience on the governance boards of tribal, government, farming, sporting and commercial bodies, Paora has operated his own management consultancy business since 1998.
Playing a leadership role in key Government initiatives over many years, such as the Rugby World Cup and APEC leaders forum, he chaired the Wairarapa Rugby Union until this year and was recently elected to the South Wairarapa District Council.
Of Ngati Kahungunu, Rangitane ki Wairarapa and Te Arawa whakapapa, Paora has served his family marae in Greytown since the 1980s.
Gillian Dudgeon, Deputy Chief Executive, Delivery Directorate
"I am excited and privileged to be part of a team which is focused on improving the lifelong learning experiences of every New Zealander."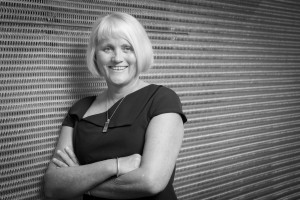 Gillian joined TEC in July 2018 as Deputy Chief Executive Delivery. Most recently Gillian spent four years with the Earthquake Commission as their Chief Risk Officer and she led the Internal Partners team. Prior to this she held executive roles at ANZ and the National Bank across customer facing, product management, IT and risk management teams.
As Deputy Chief Executive Delivery, Gillian has oversight of the customer-facing unit of TEC. She has responsibility for the implementation and delivery of TEC investment and careers products and services, relationship management and monitoring.
Ian Lee, Deputy Chief Executive, Strategy and Design Directorate
"I am passionate about TEC's mission to help people build great lives, and its focus on parity – it is critical we get the balance right for the benefit of all New Zealanders."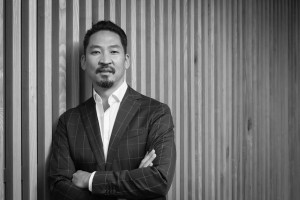 As Deputy Chief Executive, Strategy and Design, Ian will ensure that TEC takes a more strategic approach to its role in the tertiary education sector. He will lead the development of TEC's long- and short-term operational strategies, and strategic marketing and communications functions. He will also lead the development of products and services that enhance life-long education and career choices that support the Tertiary Education Strategy.
Ian joined TEC from Air New Zealand where he was Strategy Manager, Networks & Competitor Analysis. He led a team responsible for developing Air New Zealand's longer-term network strategy and growth plan, driving unprecedented growth over the last three years opening new markets to Singapore, Buenos Aires, Houston, Ho Chi Minh, Taipei, and most recently Chicago.