New TEC board chair announced
New TEC board chair announced
Last updated 12 February 2020
Last updated 12 February 2020
Jenn Bestwick has been announced as the new TEC board chair.
Jenn Bestwick has been announced as the new TEC board chair.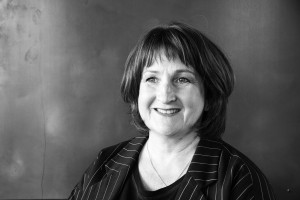 A Commissioner (board member) since December 2018, Jenn has extensive governance experience including roles at Ara Institute of Canterbury (formerly CPIT), Southern Response Earthquake Services and Development West Coast. She is a member of the NZQA Board. Jenn's leadership of CPIT during its merger with Aoraki Polytechnic established a high-level of credibility within the tertiary sector.
She has proven experience in strategic planning and in senior strategy management roles across the health, tertiary education, natural resource management, science and research, and tourism sectors.
'I'm delighted with Jenn Bestwick's appointment', says Education Minister Chris Hipkins. 'Her extensive governance and management experience, including in the education sector, will stand the TEC in good stead with its very full workload.'
Jenn Bestwick replaces Nigel Gould, who has been on the board since 2013 and held the position of chair since 2017.
'I'd like to thank Nigel for his leadership and support during a busy period, including the merger of Careers New Zealand with the TEC, and the introduction of Fees Free study and the first part of the reforms of vocational education' says TEC Chief Executive Tim Fowler.