Toi Mai WDC
Toi Mai WDC
Last updated 4 June 2021
Last updated 4 June 2021
Welcome to the homepage of the Toi Mai (Creative, Cultural, Recreation and Technology) Workforce Development Council (WDC) interim Establishment Board (iEB). You can also reach this iEB at CCRT.ieb@tec.govt.nz.
Welcome to the homepage of the Toi Mai (Creative, Cultural, Recreation and Technology) Workforce Development Council (WDC) interim Establishment Board (iEB). You can also reach this iEB at CCRT.ieb@tec.govt.nz.
Stay up-to-date on the work of our Board, the WDCs and Te Whakahou i te Mātauranga Ahumahinga, the Reform of Vocational Education (RoVE) on this page. We also encourage you to subscribe to the RoVE Newsletter for progress updates.
About us
The Creative, Cultural, Recreation and Technology WDC iEB is one of six WDCs appointed by the Tertiary Education Commission (TEC) in June 2020 following an Expression of Interest (EoI) process.
Each iEB's primary role is to establish its WDC as a legal entity through an Order in Council (OIC). WDCs will help industry take a lead in making New Zealand's workforce fit for today, and the future. Through skills leadership plans, they will set a vision for the workforce and influence the vocational education and training system.
Where possible and practical, our iEB will also work with Transitional Industry Training Organisations, the New Zealand Institute of Skills and Technology (NZIST) and other providers to inform the tertiary education system's response to COVID-19 impacts.
Our engagement work
As part of our important work, we are developing the legal instrument that will create our WDC as a legal entity – an Order in Council (OiC).
All six iEBs are responsible for developing an OIC which will outline the name of the respective WDC, state the industry it covers, set out the governance arrangements and any additional functions (if applicable). These OICs will then be confirmed through the Executive Council and sent to the Governor-General for signature.
Since August 2020 our IEB has been engaging with industry to help develop the core content of the OiC. This engagement will help ensure the WDC is established in a way that ensures it is effective in performing its critical role and best meets industry needs.
Updates
Update 5 February 2021
Statutory consultation on the Creative, Cultural, Recreation and Technology WDC Order in Council ran from 11 December – 5 February. This consultation has now closed.
A summary of the statutory consultation feedback, along with updates on progress on the Orders in Council, will be posted on this website.
If you wish to be updated on the progress of the WDC establishment please sign-up for the RoVE Newsletter.
Consultation process
The Education and Training Act 2020 requires the Education Minister to make recommendations to the Governor-General about the content of the OICs. The Minister must not recommend making an OIC unless the Minister has consulted the representatives of one or more of the industries covered by a WDC, and taken into account any views expressed by those representatives.
The engagement work our iEB led has made a significant contribution to the statutory consultation.
The TEC/RoVE programme was delegated authority by the Education Minister to carry out the consultation on his behalf. The formal consultation process has now ended.
Whilst our iEB did not lead this consultation, we supported it by ensuring that our industry voice was at the heart of the process.
About WDCs
On Thursday 14 May, the Government announced a significant trades training package in its Budget.
As part of this, six WDCs will be established by the target date of mid-2021.
WDCs will support contribute to the new vocational education and training system by:
Providing skills and workforce leadership for the industries they represent. This includes identifying current and future needs and advocating for those needs to be met;
Providing vocational education investment advice to the Government;
Developing qualifications, setting standards, and moderating assessments;
Endorsing provider programmes; and
Promoting the benefits of educating employees to employers.
About RoVE
RoVE is a bold, transformational programme of work; the largest reform of vocational education and training in a generation. The reform presents a historic opportunity to create a strong, sustainable, unified vocational education system, capable of delivering the skills that learners, employers, industry and communities need to thrive.
Six WDCs – brand new architecture – will be at the heart of the new system and help industry to take a lead in making Aotearoa New Zealand's workforce fit for today, and the future. Through skills leadership plans, WDCs will set a vision for the workforce and influence the vocational education and training system.
WDCs will strengthen collaboration between industry, employers and communities, and help to ensure that timely, high-quality information, products and advice about learners, labour markets and skills demands guide investment and action. They will also be part of a system that aims to provide learners with stronger vocational pathways and different ways of learning and training. We want all New Zealanders to become competent and fulfilled in their chosen vocation in thriving industries.
Q&As
As we receive questions from stakeholders about the work we are doing, we will share these here. Send your questions to CCRT.ieb@tec.govt.nz.
interim Establishment Board members
Introducing the interim Establishment Board for Creative, Cultural, Recreation and Technology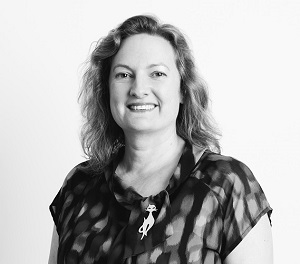 Victoria Spackman – Chair
ONZM
Victoria is a strategic leader with extensive CEO, senior executive and governance experience across the arts, culture and creative sectors as
well as for business, government, and tertiary education. Her experience includes Chair for Ackama - a fast growing trans-Tasman tech company - Chair of BATS Theatre, and a Board Member for Education New Zealand and Screenrights. Victoria is experienced at building teams and enacting rapid change through her work at the Gibson Group, Te Auaha, BATS Theatre and in many of her current directorships. She has strong connections across creative industries, business and education and is well supported by the sector.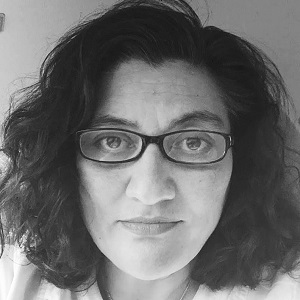 Hinurewa te Hau
Hinurewa is an experienced business leader that has applied herself to establishing start-up organisations, programme and product design, as
well as the management of projects, stakeholders and change processes over a two-decade career. Hinurewa has been a consistent champion
of the need for effective treaty partnership and realisation of Tikanga Māori values across private sector boards, not for-profit organisations and Government. She has extensive networks in the creative industries, Māori and regional economic development, and indigenous development through the creative and cultural sectors and digital technologies.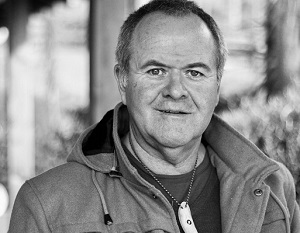 Karl Wixon
Karl works widely across the Māori creative sector; he brings governance experience from Ngā Aho Inc, the national Māori Design Society, the Designers Institute of New Zealand, the NZ Story Advisory Board, the council of Te Wānanga o Aotearoa and as a school Chair and Trustee. Karl has supported the development of curriculum with a particular focus on kaupapa Māori pathways. He is widely connected across government, iwi and industry, and has contributed to enterprise and economic development, growth and creative strategies across iwi, private and public sector. Karl has a passion for empowering our youth through creative enterprise and believes in enabling rangatahi to create their own futures. He is of Ngāi Tahu, Ngāti Toa Rangatira and Pākehā descent.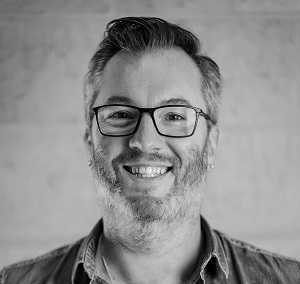 Nicholas (Niq) James
Niq is the owner and Artistic director of Headspace Hair, and the current chair of NZ Association of Registered Hairdressers (NZARH). In his role with NZARH Niq interacts frequently with New Zealand Govt Agencies, International Industry Suppliers, salon owners, both large and small and the wider hair industry. Niq has New Zealand and International Qualifications in both hairdressing and barbering. From his contributions to international hairdressing competitions, Niq has developed an international network of connections which gives him insight into international standards and if our qualifications meet them. He has a background in education, has Teacher Accreditation with Pivot Point International and has taught hairdressing and barbering off job training. Niq is an industry assessor and moderator and is a member of HITO Industry Advisory Panel and has been involved in the development of new qualifications for barbering. Niq is endorsed by his connections in HITO and NZARH.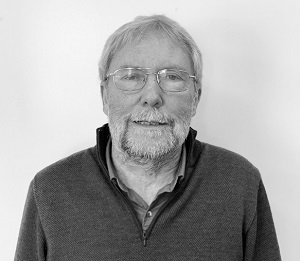 Paul Tolich
Paul is the senior National Industrial Officer for E tū incorporated. He has spent most of his working life in Industry Training Organisations, including 20 years as a member of PAITC, a precursor of COMPETNZ and for a similar length of time, he was involved with the CTU. He is a member of the MITO Stakeholders Council and their Directors panel and has connections with BCITO. As a voice and advocate for workers rights, Paul has forged strong and deep connections within industry and further experience to offer based on his expertise in working with government departments and agencies. Paul is well versed in parliamentary processes and has contributed to national projects, such as the Ministerial Future of Work.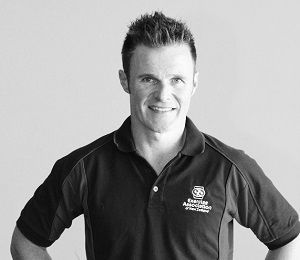 Richard Beddie
Richard brings a wealth of governance expertise from a 30+ year career. His experience includes a current role as CEO of the Exercise Association of New Zealand, previous positions as board chair of Skills Active Aotearoa Ltd, along with other New Zealand and International Board and Board Chair examples. Richard understands best practice board processes, and the distinction between governance and management, especially within a business environment. He has a thorough understanding of education and industry standards, developed as part of his role with ExerciseNZ, which uses standards underpinned by the NZQA framework. Richard is energised by the prospect of applying his expertise to the challenges and opportunities facing the interim Establishment Boards.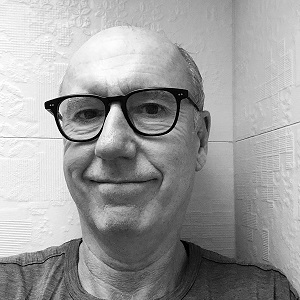 Tommy Honey
With an extensive history in the sector, Tommy brings a passion for the creative disciplines and education. Tommy has held roles as Dean, Director and Deputy Principal at Whitecliffe College of Arts and Design, The Film School in Wellington and CIT respectively. He has established connections in creative industries through a career as an architect, theatre designer and creative commentator. Tommy brings board experience on the Downstage Board, ObjectSpace and as Chair of the Design and Creative Arts Industry Advisory Board at Unitec. Tommy is very familiar with the Industry Training Organisation (ITO) landscape as a strategic advisor to the NZ Marine and Composites ITO in the context of the Reform of Vocational Education (RoVE). He is also a consultant in tertiary education and the Executive Director of a peak body.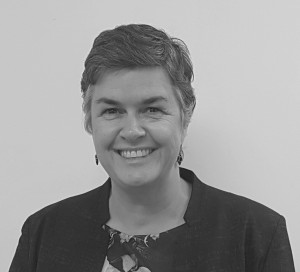 Victoria MacLennan
Victoria strongly believes that we live in a great country where everyone in Aotearoa should have an opportunity to realise their potential. She dedicates her time, experience, and mahi in the NGO space, primarily focused on increasing access to education.
Her current portfolio includes the Digital Future Aotearoa Chair, which delivers education programmes focused on raising the digital capability of our people; the Chair of the government industry collaboration initiative, Digital Skills Forum; and she recently established DECA, the Digital Equity Collaboration Aotearoa. She has been a Digital Inclusion Ministerial Advisor, and participated in the development of the Ministry of Education Digital Technology curriculum.
With a long history as a business woman in the data and innovation space, Victoria owns, invests, and holds governance roles in a number of companies including OptimalBI, OptimalPeople, and Noted Limited. She provides governance, mentoring and advisory support for boards; and represents and advocates for NZ owned businesses in her role as co-chair of NZRise.