Waihanga Ara Rau Construction and Infrastructure WDC
Waihanga Ara Rau Construction and Infrastructure WDC
Last updated 4 June 2021
Last updated 4 June 2021
Welcome to the homepage of Waihanga Ara Rau Construction and Infrastructure Workforce Development Council (WDC) interim Establishment Board (iEB). You can also reach this iEB at ci.ieb@tec.govt.nz.
Welcome to the homepage of Waihanga Ara Rau Construction and Infrastructure Workforce Development Council (WDC) interim Establishment Board (iEB). You can also reach this iEB at ci.ieb@tec.govt.nz.
Stay up-to-date on the work of our Board, the WDCs and Te Whakahou i te Mātauranga Ahumahinga, the Reform of Vocational Education (RoVE) on this page. We also encourage you to subscribe to the RoVE Newsletter for progress updates.
About us
The Construction and Infrastructure WDC iEB is one of six WDCs appointed by the Tertiary Education Commission (TEC) in June 2020 following an Expression of Interest (EoI) process.
Each iEB's primary role is to establish its WDC as a legal entity through an Order in Council (OIC). WDCs will help industry take a lead in making New Zealand's workforce fit for today, and the future. Through skills leadership plans, they will set a vision for the workforce and influence the vocational education and training system.
Where possible and practical, our iEB will also work with Transitional Industry Training Organisations, the New Zealand Institute of Skills and Technology (NZIST) and other providers to inform the tertiary education system's response to COVID-19 impacts.
Our engagement work
As part of our important work, we are developing the legal instrument that will create our WDC as a legal entity – an Order in Council (OiC).
All six iEBs are responsible for developing an OIC which will outline the name of the respective WDC, state the industry it covers, set out the governance arrangements and any additional functions (if applicable). These OICs will then be confirmed through the Executive Council and sent to the Governor-General for signature.
Since August 2020 our IEB has been engaging with industry to help develop the core content of the OiC. This engagement will help ensure the WDC is established in a way that ensures it is effective in performing its critical role and best meets industry needs.
Updates
Update 5 February 2021
Statutory consultation on the Construction and Infrastructure's WDC Order in Council ran from 11 December – 5 February. This consultation has now closed.
A summary of the statutory consultation feedback, along with updates on progress on the Orders in Council, will be posted on this website.
If you wish to be updated on the progress of the WDC establishment please sign-up for the RoVE Newsletter.
Consultation process
The Education and Training Act 2020 requires the Education Minister to make recommendations to the Governor-General about the content of the OICs. The Minister must not recommend making an OIC unless the Minister has consulted the representatives of one or more of the industries covered by a WDC, and taken into account any views expressed by those representatives.
The engagement work our iEB led has made a significant contribution to the statutory consultation.
The TEC/RoVE programme was delegated authority by the Education Minister to carry out the consultation on his behalf. The formal consultation process has now ended.
Whilst our iEB did not lead this consultation, we supported it by ensuring that our industry voice was at the heart of the process.
About WDCs
On Thursday 14 May, the Government announced a significant trades training package in its Budget. As part of this, six WDCs will be established by the target date of mid-2021.
WDCs will support the new vocational education and training system by:
Providing skills and workforce leadership for the industries they represent. This includes identifying current and future needs and advocating for those needs to be met;
Providing vocational education investment advice to the Government;
Developing qualifications, setting standards, and moderating assessments;
Endorsing provider programmes; and
Promoting the benefits of educating employees to employers.
Read here for more information on RoVE and WDCs, including industry coverage areas.
About RoVE
RoVE is a bold, transformational programme of work; the largest reform of vocational education and training in a generation. The reform presents a historic opportunity to create a strong, sustainable, unified vocational education system, capable of delivering the skills that learners, employers, industry and communities need to thrive.
Six WDCs – brand new architecture – will be at the heart of the new system and help industry to take a lead in making Aotearoa New Zealand's workforce fit for today, and the future. Through skills leadership plans, WDCs will set a vision for the workforce and influence the vocational education and training system.
WDCs will strengthen collaboration between industry, employers and communities, and help to ensure that timely, high-quality information, products and advice about learners, labour markets and skills demands guide investment and action. They will also be part of a system that aims to provide learners with stronger vocational pathways and different ways of learning and training. We want all New Zealanders to become competent and fulfilled in their chosen vocation in thriving industries.
Q&As
As we receive questions from stakeholders about the work we are doing, we will share these here. Send your questions to ci.ieb@tec.govt.nz.
interim Establishment Board members
Introducing the interim Establishment Board for Construction & Infrastructure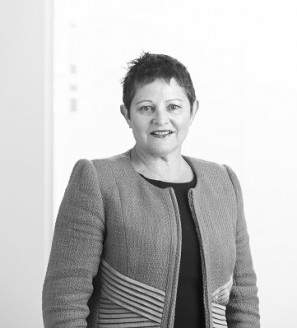 Elena Trout – Chair
Elena is a professional civil engineer, a Past President and a Fellow of Engineering New Zealand. She holds a Masters of Civil Engineering degree and is a Chartered Fellow of the Institute of Directors. Elena has been a member of the Energy Efficiency & Conservation Authority (EECA) board since February 2013 and was appointed Chair in September 2019. She has held a number of executive positions in the transport, infrastructure and energy sectors. She is currently a director of Harrison Grierson, Marsden Maritime Holdings Ltd. Contact Energy, Ngapuhi Assets Holding Co Ltd and Callaghan Innovation. Elena is also an external advisory member of the joint New Zealand Defence and Ministry of Defence Capability Governance Board.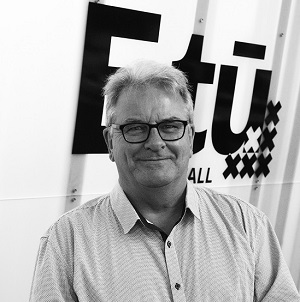 Bill Newson
Bill is the National Secretary of New Zealand's largest private sector union E tū which represents workers employed in the Construction & Infrastructure sectors. Bill has longstanding senior governance experience as a Board member of the Industry Training Organisation, Competenz, and was a founder and trustee of ATNZ (Apprenticeship Training NZ). Bill is a current Board member of CHASNZ (Construction Health & Safety NZ), a member of the Construction Accord Steering Group (ASG) and Mates of Construction, a Trust that intervenes in the issue of mental health in the construction industry. Bill has a strong network of industry stakeholders and is well placed to support the establishment process.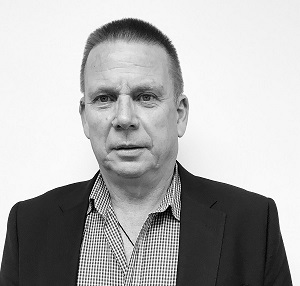 Graham Burke
Graham has worked in the construction industry for more than 35 years. He is the current Chairperson of the New Zealand Construction Industry Council (NZCIC), President of New Zealand Specialist Trade Contractors Federation (STCF), member of the Construction Accord Steering Group and a Board member of Construction Health & Safety (CHAZNZ). Graham has spent many years working in industry bodies and has broad experience leading at an industry level and interacting with Government. He has strong links with construction industry associations and Industry Training Organisations (ITOs) as well as Government officials. Graham is an accomplished leader in private business and not-for-profit organisations and has a passion for working with businesses to improve the construction sector. Graham was a member of the WDC (CIWDC) Working Group since it was established late 2019.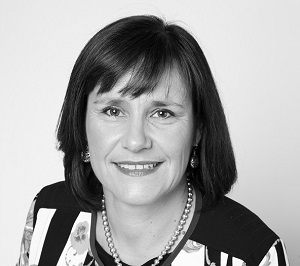 Jan O'Neill
Jan is the Executive General Manager of People & Culture at Downer New Zealand. With over 30 years' experience, Jan has worked at the most senior level in large complex New Zealand organisations. Jan's areas of speciality include executive leadership, HR strategy, organisational development, culture development, and change management. Jan has a strong understanding of the education system, in particular vocational education. Under Jan's leadership at Downer NZ, highly successful programmes for Māori school leavers and programmes to provide pre-employment training and entry into the infrastructure industry have been developed, along with strong partnerships with both Te Puni Kōkiri and the Ministry of Social Development (MSD) to deliver employment and training programmes. Jan was a member of the WDC (CIWDC) Working Group since it was established late 2019.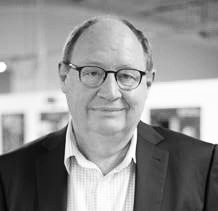 Jeremy Sole
Jeremy is Chief Executive of The Electrical Training Company (Etco). Etco is the largest group apprenticeship scheme in New Zealand. Jeremy has an MBA from University of Auckland, an Institute of Directors (IoD) Certificate in Company Direction, a Graduate Diploma in Business (Employment Relations), and recently completed the Strategic Leadership Programme at the Institute of Strategic Leadership. Skills Jeremy brings to the iEB include a strong sense of the role of Governance, a passion for education that makes a positive contribution to an individual's ability to be successful in life, extensive experience in advocacy at all levels of Government, public relations, and strong experience in the development and successful execution of strategy.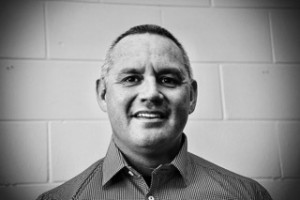 John R. Chapman
Ngāti Tūwharetoa, Whakatōhea
John has over two decades of experience as a board member in a variety of roles that have included work readiness, transition to work, property and asset management, trade training and pastoral care boards, with a focus on youth leadership and development, especially amongst Māori and Pasifika communities. He is a current board member for Māori and Pasifika Trades Training: Auckland, HHR Trust Aotearoa and is a director for KAEA. KAEA is an Auckland based team of high performing Māori and Pasifika practitioners delivering trades training pathways and pastoral care in a way that enhances the mana of those they support. John held a previous role as a GM-education and training for a Private Training Establishment - VisionWest Community Trust and has held many other executive and senior management positions in these fields.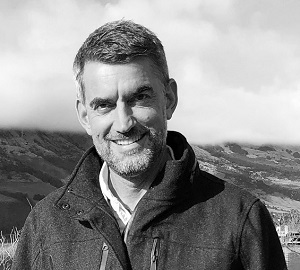 Toby Beaglehole
Toby is the Chief Executive of BCITO. Toby is an experienced leader who has held a range of senior management roles. He was previously Chief Executive of Connexis and New Zealand Oil Services Ltd. Prior to this, Toby held senior leadership roles at NZ Post, Babcock and Brown Infrastructure, Meridian Energy and Ernst & Young. He is Treasurer of the Business Leaders' Health & Safety forum. Toby has been involved with the Construction and Infrastructure WDC (CIWDC) Working Group since it was established late 2019. Toby is a strong believer in making New Zealand safer and more productive.