WDCs engage with industry
WDCs engage with industry
Last updated 27 September 2019
Last updated 27 September 2019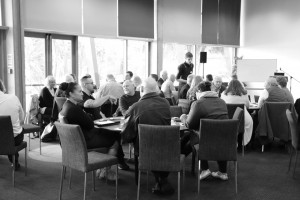 A series of meetings have been held to ask employers and industry for their views on potential coverage and governance arrangements for workforce development councils (WDCs).
Five public meetings were held in Hamilton (17 September), Christchurch (19 September), Wellington (20 September), and two in Auckland (25/26 September) to discuss WDCs. All the meetings were booked out in advance. More meetings will be held with larger employers and organisations as requested.
RoVE programme staff provided an overview of the work done to date on workforce development councils, offered potential ways that industries could be arranged under WDCs and opened discussion up to attendees. A copy of the presentation shown at the meetings and an overview of the feedback, views and discussions is on the Tertiary Education Commission's website.
Individual meetings will be held by request with specific industry and other stakeholder groups, and there will also be an opportunity for organisations to submit feedback via email. Emails can be sent to WDCs@tec.govt.nz