RoVE to strengthen international education sector
RoVE to strengthen international education sector
Last updated 27 September 2019
Last updated 27 September 2019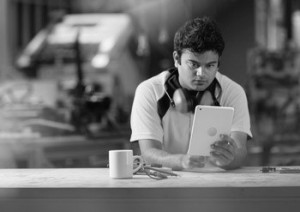 By creating a unified, future-focused vocational education system, the reforms can build on New Zealand's reputation as a high-quality choice for international students, says Grant McPherson, Education New Zealand chief executive.
"New Zealand has a real opportunity to show leadership and develop a modern vocational education system that meets the needs of businesses and learners."
The reforms can create a strong national identity for the vocational sector, representing a significant opportunity for providers to attract overseas students to vocational education and on-the-job training in New Zealand.
"These reforms will take time. I want to reassure all international students that there will be minimal changes. Current students can carry on as normal and international student wellbeing and pastoral care will remain a priority," says Grant.  
Existing programmes, qualifications and credentials will continue to be recognised internationally. International learners are encouraged to enrol for 2020 and 2021, including for multi-year programmes.
International education is important to New Zealand with far-reaching benefits: enriching New Zealanders' cultural interactions, contributing to tourism, regional growth and long-term trade, investment and diplomacy. It also contributes $5.1 billion to the economy and is the country's fourth largest export earner.
Provisional enrolment figures indicate that more than 17,000 international students studied in the institute of technology and polytechnic sector in 2018. This group represents close to 15% of all international student enrolments in New Zealand.
"Education New Zealand is working closely with RoVE government agencies to ensure that the international component of vocational education is fully understood and considered in these changes, including the transition to the new national Institute of Skills & Technology," says Grant.
"Further, we will continue to work with ITPs to grow international education value, in line with the three goals of the International Education Strategy – excellent education and student experience, sustainable growth, and developing global citizens."