A massive opportunity beckons says incoming BCITO Director
A massive opportunity beckons says incoming BCITO Director
Last updated 4 October 2021
Last updated 4 October 2021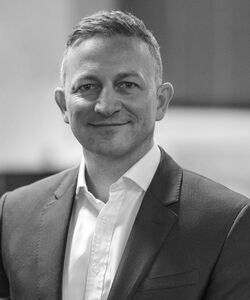 A precise set of interlocking transitions are happening for BCITO today.
Most of BCITO's 400 people and functions will join the Te Pūkenga Work Based Learning (WBL) whānau. On the same milestone day, the six workforce development councils (WDCs) become operational. One of those is the Waihanga Ara Rau Construction and Infrastructure WDC, and BCITO's qualifications and standard-setting functions and some of the key staff who manage these will transition into Waihanga Ara Rau.
BCITO's moves are the outcome of nearly two years of planning and decision-making.
"It's working out incredibly well – but not by coincidence!" said Jason Hungerford last week.
Jason is the current Chief Financial Officer at BCITO who has been appointed Director of the BCITO division within WBL. He will report to Toby Beaglehole, outgoing BCITO chief executive, who becomes inaugural chief executive of WBL, taking over from Fiona Kingsford, who has been Acting CE since August 2021.
"This change (under RoVE) has been on the radar for a couple of years now, and to land it and be inside the tent will be fantastic."
He's looking forward to continuing to work with Toby in their respective new roles. "I have huge respect for Toby and what he's done for BCITO, and we have a great relationship. I think that will be very helpful as we look to get on with the transformation journey at Te Pūkenga."
Jason said BCITO jumped on board the reforms as soon as they were announced because "ultimately, we want to do all we can to make vocational education better for our learners, our employers and the trades within our sector.
"We know the best way to do this is to be part of the transformation and to be there from the get-go, and be involved in the co-design process. Being involved from the outset ensures that the voices of our industries, learners and employers are strong."
The last year has been a challenging one for BCITO and for many others, with the added complexities of record peak demand for building and allied tradespeople in the face of a housing crisis, COVID-19 restrictions and closed borders.
"The last 12 months have been a challenge – but a fantastic challenge. Between COVID-19, the Government's support (Apprenticeship Boost) post-COVID initiated for the sector and trades training, we've experienced unprecedented growth and continue to do so."
The number of BCITO apprentices and trainees has shot up by more than 4,200 over the last eight months alone to a new record of more than 21,000 learners, and BCITO now supports 9,350 employers across the country.
To support and manage this steep growth, BCITO's team has expanded by more than 100 people to 402 (and recruiting for a further 23) since December 2020.
Jason believes BCITO has run an excellent change programme and gives a shout-out to the BCITO whānau for their support of the reforms.
"Our people have responded to this change with incredible energy and positivity," he said. "They're excited to be involved in shaping the future of vocational education.
"We've managed this as a significant project, which it is. So the structured manner of that, and the communications we've put out to keep everyone informed along the way, fundamentally brought our people on the journey. This strategy has led to successful outcomes.
"There's always some uncertainty with change, but we've tried to be as proactive as we can, and I think the response to that has been brilliant."
There are many BCITO initiatives and programmes that Jason is keen to see progress within Te Pūkenga but singles out myBCITO in particular.
"At the start of last year, we had a myBCITO digital platform and toolkit targeted at school students. That very quickly turned into something we could use to communicate with our learners during COVID.
"And now in the space of 12 months we have progressed this into a full digital learning environment that caters not only to our learners but also to employers, allowing them to monitor their apprentices' progress."
Jason says he wants to see this valuable tool develop further and is looking forward to collaborating with new colleagues as other TITOs transition into WBL.
"I'm confident that within five years, our learners and employers will have an integrated on-job, on-campus, online system that gives learners more flexibility and accessibility than they've ever seen before.
"Importantly, the system will cater better to those traditionally underserved by vocational education – Māori, Pasifika, those with disabilities and also women in the building and construction trades. That's a really important aspect of the transformation and will help address the critical skills shortages in New Zealand.
"The RoVE transformation gives us a once-in-a-generation opportunity to ensure that New Zealand has the right skills in the right place at the right time. We will see the benefits of the growth we are experiencing now in the years to come. If we get all of that right, then Aotearoa will be much better off as a result."
Jason says he and his team are raring to go. "When we're in Te Pūkenga WBL, the game changes and the opportunities open up. We can't wait to get underway."