From David Strong
From David Strong
Last updated 30 June 2021
Last updated 30 June 2021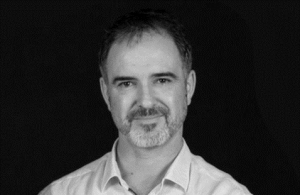 I've had the good fortune to be the Director of RoVE for nearly two years, and it's with sadness that this will be my last column in the RoVE newsletter, as I will shortly take up the role as the CEO of the New Zealand Film Commission. I have thoroughly enjoyed working on the reform and have been constantly humbled by the energy and dedication of everyone I've been fortunate to meet who work in the vocational education sector.
In addition to my colleagues on the RoVE programme and in our partner agencies, I want to acknowledge Tim Fowler for his leadership and support, Gillian Dudgeon for her wisdom and insight, the iEB Chairs and TITO CEs for their focus and determination, and all the industry and business representatives and individuals who have been part of this work. I've been very impressed by the collaboration I've seen across the sector and the belief in the vision. Yes, there have been – and will continue to be – difficult conversations, but the passion and determination to do the right thing has always been there.
Change is never easy, but we are doing something great for our country. It's often hard to find the right time to move on but I feel confident that the programme is in a good place for someone else to pick up and lead. There are plenty of challenges left but we've also hit some big milestones and I'm very proud that I could be part of those. I want to say that to everyone I've worked with – we should all be proud of everything that we've achieved here and of the work that we've all done.
I wish all of you the very best and look forward to continuing to hearing about the RoVE successes and to seeing the new phase we're entering for vocational education and training in Aotearoa New Zealand.