Big day as first two Transitional ITOs transition functions to other entities
Big day as first two Transitional ITOs transition functions to other entities
Last updated 30 July 2021
Last updated 30 July 2021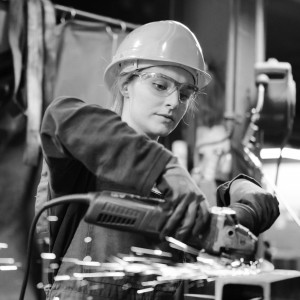 Monday, 2 August marks another milestone in the RoVE Programme.
It's the day that the first two of the 11 Transitional Industry Training Organisations (TITOs) transfer their functions to other entities.
"My warm congratulations and thanks to everyone who has had a hand in getting to this point," said TEC Acting Chief Executive, Gillian Dudgeon.
"These transitions are the outcome of a huge amount of planning, consultation, collaboration and effort."
Competenz arranging training functions transfer to Te Pūkenga
The majority of Competenz's employees, learners and arranging training functions transfer to Te Pūkenga subsidiary Work-Based Learning Ltd (WBL).
Te Pūkenga is hosting a welcome powhiri in Hamilton on Monday for the incoming employees.
Competenz will become a separately branded business division within WBL, led by Director Amanda Wheeler.
Competenz's retail meat apprenticeships transfer to Skills4Work
Management and support of Competenz's retail meat apprenticeships transfer to PTE Skills4Work.
In preparation, Skills4Work has expanded its Auckland training centre and added expert staff to ensure sustainability and growth.
"Our whole team are excited to be part of this landmark moment in our business, ensuring we are set for a successful transition," said Skills4Work CEO, Tamai Roff.
"Competenz has set a very high standard of care and support to butchery learners and employers, and we are ready to continue that."
NZMAC transfers arranging training activities to new PTE, MAST Academy
Monday is also the day that New Zealand Marine & Composites (NZMAC) transfers its arranging training activities to a new PTE, Marine and Specialised Technologies Academy of New Zealand (MAST Academy).
NZMAC represents the marine, boatbuilding and composites industries. It works with 250 employers and 620 learners/apprentices. It maintains 14 qualifications, 20 programmes of study, and 353 unit standards.
NZMAC General Manager Chris van der Hor said plans for MAST Academy include maintaining the existing range of programmes, and eventually expanding services with the establishment of a new dedicated training academy in Auckland with large spaces catering for hull lofting and boat construction.
"Through MAST Academy, we can provide more support and respond to learners and business needs in any setting through the future creation of a dedicated campus where we will offer specialised classroom tutoring and in-depth practical training courses."
As a final step in the transition, Competenz's and NZMAC's qualifications systems functions will transfer to the relevant Workforce Development Councils (WDCs) when they're established on 4 October 2021.
The next TITO transition will be on 1 September when Connexis's arranging training functions transfer to Te Pūkenga.