Opportunity to take part in the co-design of Te Pūkenga's new operating model
Opportunity to take part in the co-design of Te Pūkenga's new operating model
Last updated 4 February 2021
Last updated 4 February 2021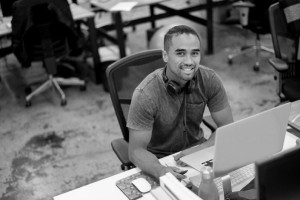 Te Pūkenga has started the process to co-design a future operating model. It's a once-in-a-generation opportunity to design a teaching and learning system that's simple to understand and navigate, responsive to the needs of ākonga/learners and employers, delivers equitable access and outcomes for all learners and is flexible enough to change as the future develops – to help New Zealand thrive in the future.
They have already created a small co-design team of about 20 people, made up of ākonga/learners, people who were integrally involved in the development of Te Pūkenga, employers, and a few independent thinkers. The co-design team will have strong Māori participation. You can read more about the co-design process here.
Sitting around the co-design team, to support their ideation process, will be a number of reference groups.
Reference groups will be the testers and reflectors for the co-design team. They will help by providing thoughts, ideas and feedback. There will be a continual flow of ideas and feedback between the co-design team and the reference groups.
Te Pukenga needs to create a range of reference groups that can bring specialist skills and knowledge to the co-design process. Their lens will be vital.
Mahi for the reference groups will start in February 2021, and much of it will be done virtually on a dedicated online engagement platform. The co-design team and the reference groups will do most of their work from February through until about May 2021.
You'll be able to do most of the work (reading, engaging in community discussions, providing ideas, and giving feedback to design proposals) in a time slot that suits you best – so you should be able to participate around your other day-to-day activities. Reference groups will allow you to quickly see what others in your group are thinking. You can participate as an individual too, offering your specialist feedback during the design process. It might require up to a couple of hours per week in time.
If you want an invitation to join an employer focused reference group, or if you have any questions about the process, please email them at ourjourney@tepūkenga.ac.nz
Te Pūkenga will be reaching out to employers in a range of different ways, so those interested may receive further correspondence about this matter in other channels too.