Opportunities for PTEs to take on arranging training functions
Opportunities for PTEs to take on arranging training functions
Last updated 4 February 2021
Last updated 4 February 2021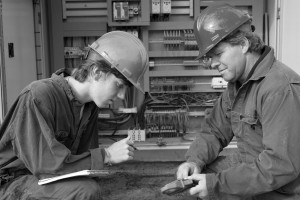 One of the key changes of the Reform of Vocational Education (RoVE) is the improved ability for learners to move seamlessly between classroom and work-based learning, depending on their needs at the time. The changes will also allow providers to be well connected with the needs of industry.
Currently, transitional industry training organisations (ITOs) are responsible for arranging training. Arranging training covers the activities needed to develop and maintain the arrangements for delivering work-based training for learners through employers for on-job components and providers for off-job components. It also includes relevant apprenticeship training activities, including providing pastoral care to apprentices. More information about the types of activities covered by arranging training can be found on the RoVE website (PDF, 543 KB).
Te Pūkenga, private training establishments (PTEs), and wānanga all have an opportunity to be considered for arranging training as part of transition. Transition of arranging training activities from transitional ITOs must occur by December 2022.
TEC has developed a set of guiding criteria to identify PTEs that may be considered to take on arranging training. This information and the process by which PTEs will be engaged is available on the RoVE website under Info for PTEs.
What's important for transition?
After discussion with relevant providers and employers, TITOs will propose in their transition plans where they consider arranging training should transfer to. In considering these transition plans, the TEC Board will be seeking assurance that:
the proposed providers have the support of employers
the proposed providers have capability to provide the same level of service for employers and learners
the transition arrangements ensure there is a smooth transition from the TITO to the proposed providers from a learner and employer perspective.
What is arranging training?
Arranging training involves supporting employers and learners to achieve industry standards and qualifications, through arranging an appropriate mix of learning and assessment that ensures learners can complete credentials and qualifications through their workplace. Often, this involves a mix of on-job and off-job learning and assessment. It is employer-led, where the employers are primarily the teachers and the employees are the learners.
The employers and learners involved enter into a training agreement between themselves and the organisation arranging the training. This training agreement forms part of the learner's employment agreement. A list of Q&As (PDF, 603 KB) can be found on the RoVE website.