TEC Board approves Skills and Primary TITOs transition plans
TEC Board approves Skills and Primary TITOs transition plans
Last updated 28 February 2022
Last updated 28 February 2022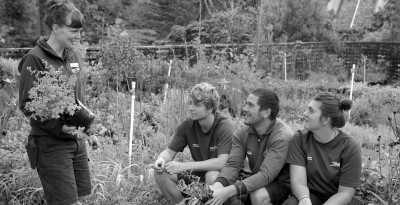 The TEC Board approved the transition plans of The Skills Organisation Incorporated (Skills) and Primary ITO at their meeting on 24 February.
"The TEC Board was impressed by the high calibre of the transition plans," said TEC Deputy Chief Executive Gillian Dudgeon.
"These Board decisions follow two years of hard work involving considerable consultation, negotiation and evaluation by the two TITOs, their respective sectors and nominated receiving organisations with the support of the TEC's TITOs Transition project team."
Primary ITO and Skills are the seventh and eighth transitional ITOs respectively to be approved, following Competenz, NZMAC ITO, Connexis, BCITO, MITO and Service IQ.
Primary ITO
Primary ITO supports the primary sector across agriculture, horticulture, food processing and many other related fields. Its subsectors include meat processing, rural servicing, amenity horticulture (such as public parks and gardens), dairy farming, sheep, beef and deer, seafood, viticulture and a range of others. Primary ITO maintains around 360 training programmes and micro-credentials. It supports about 20,000 learners and 6000 employers, and employs 248 staff.
Primary ITO plans to transfer all of its arranging training functions, learners and employees via a 'lift-and-shift' transition to a new business division within Te Pūkenga Work Based Learning Ltd (WBL) on 1 October 2022. Responsibility for most of its qualifications development, moderation, consent to assess, and programme endorsement moved to Muka Tangata Workforce Development Council (WDC) on 4 October 2021.
Skills
Skills manages programmes leading to 100 qualifications across 22 industries to 11,800 apprentices, 6,200 trainees and 5,000 employers. It employs over 300 staff across the country. Skills supports a wide range of industries including key trade sectors such as electrical; plumbing, gasfitting and drainlaying; scaffolding; roofing and cranes.
The Skills transition plan is the most complex by far of those yet considered by the Board. It involves three transition dates (1 July, 1 September and 1 October 2022) and seven receiving organisations: Te Pūkenga; two PTEs in which Skills has an interest (Ignite Colleges and Industry Connection for Excellence (ICE); and four independent PTEs – Vertical Horizonz (VHNZ), Electrical Training Company (Etco), Strategi Institute and St John. All seven were required to provide detailed receiving plans, which were endorsed by the RoVE Programme Board to the TEC Board. Approximately 57 percent of Skills' learners will transition to Te Pūkenga WBL with the rest split across the other six receiving organisations, which has the support of Skills' industries and employers.
Responsibility for Skills' qualifications development, moderation, consent to assess, and programme endorsement moved to Waihanga Ara Rau WDC, Toitū te Waiora WDC, and Ringa Hora – Services WDC on 4 October 2021.
"Congratulations to everyone involved at Skills and Primary and across TEC, NZQA and all of the receiving organisations," said Gillian Dudgeon.
"These decisions represent an important step in the reforms. It has been great to hear the passion and enthusiasm from all parties in how we ensure work-based learning represents the needs of industry and delivers the skills that learners and workers need."