MITO Director Verna Niao: Continuing to enrich lives and inspire futures
MITO Director Verna Niao: Continuing to enrich lives and inspire futures
Last updated 28 February 2022
Last updated 28 February 2022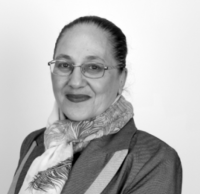 MITO Director Verna Niao spoke to us recently about last year's MITO transition, the future and the things that are important to her and the team.
Q) You've sat in MITOs director chair since the beginning of this year, stepping up from MITO group manager workforce development. What was your journey like to get where you are?
I started my career working for government. In fact, I worked for the Apprenticeship Commissioner, so I've been involved in trade training my whole career and been involved in the establishment of industry training organisations.
I've found it an extraordinary privilege to serve industries and workforce development. And there's a great deal of satisfaction in seeing talent take hold of the opportunities that have been presented to them by their employers, seeing that talent grow and become senior executives in their own field, own their own businesses, and become role models for the next generation.
Q) In one word, describe yourself.
Practical.
Q) What impact has Covid-19 had on the industries that MITO serves?
Here at MITO we've been really fortunate with our programmes and how they were designed. The MITO board had already invested in the development of e-learning. What we saw during lockdown was an incredible amount of activity from our learners online. There was no interruption to their online learning, however in terms of practical training there was and we're still feeling the effects of that, but our learners are quickly catching up. It really impacted on the learning journey for a lot of our learners, but we're very impressed with how they have progressed.
It was also the same for hundreds of secondary school students who are doing 'mini apprenticeships'. Fortunately, also our micro-credentials are online; we saw a lot of learners really focused on getting things done online during lockdown.
Some of our learners lost their jobs, but we were able to swing into action and put a programme together for them. It was also so traumatising for those businesses to have those conversations with their staff and then also say to us 'look I'm really sorry but I'm going to have to let somebody go'. So we worked really hard with our employers to say "If you're in that unfortunate situation, talk to us first, because we can continue to support the learner through their apprenticeship at no cost to the employer". We had a brokerage team that helped displaced learners. So the Covid-19 situation made us invent new things. It was just so reassuring to those learners and their families that they weren't losing the support of MITO or their apprenticeship.
TEC also provided funding for laptops so we provided those in need with devices.
Q) What is most important to your organisation – mission, vision or values?
We talk about enriching lives and inspiring futures and we continue to live and breathe that. It's central to everything we do.
The team at MITO are all about respect and integrity; we're guided by those principles.
Q) How did you find the transition process to Te Pūkenga WBL Ltd and MAST Academy?
There was a lot of work that had to be done, but the most important thing to us was to keep our customers, stakeholders and staff informed and reassured. Plus, keeping the training momentum going at the same time.
With regard to the choice of provider, that decision was ultimately made by industry in terms of who thought would best meet their needs.
Chris and the team at MAST Academy were an absolute delight. Industrial textile fabrication opted to go to them. It was really rewarding to do that for that sector, as it aligned so well to the bespoke nature of MAST Academy
The rest of the industry sectors explored their options and agreed that Te Pūkenga was the best destination. That was a relatively smooth transition as other ITO's had transitioned before us, so they paved the way.
We're now going through a transformative period and this is going to be something that is going to take time to make sure that we get it right, but we will continue to be nimble and adaptable.
Q) Looking ahead, what are MITOs plans for the rest of 2022?
We will continue to focus on ensuring that our learners, employers and industries are well supported. Keeping this focus is always important to everyone at MITO.
A key thing has been supporting employers by continuing to help them attract talent by working with secondary schools and jobseekers. Also another focus is working with our Māori and Pasifika learners and I'm really proud that we achieved parity in credit achievement. Our unique mentoring programme is key to this which we will continue to expand
We're also taking care of our people and keeping them focused on adding value to industry.
There are opportunities to facilitate and collaborate. We were delighted to recently host an event to bring together the automotive industry and Hanga-Aro-Rau – their workforce development council. Hanga-Aro-Rau is a key collaborative partner to meet the workforce development aspirations of the industry so it was great to be able to share our Automotive Workforce Development Strategy at that event.
Q) What are the challenges and opportunities that MITO faces over this year?
The top challenge is really about our people, our learners, employers and industry representatives. It's about ensuring they are valued and retained. For employers skills shortages is a significant challenge.
And of course the key opportunity this year is all about the implementation of RoVE and having influence in the design and implementation of the reforms – that's pretty special and it's important that we and industry continue to have a voice.