Better together
Better together
Last updated 28 February 2022
Last updated 28 February 2022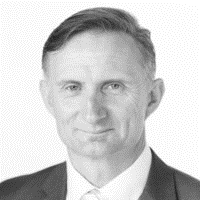 Kia ora koutou
Welcome to our first RoVE News for the year. I've been on board as Director for a few months now and even though much of how we connect is virtual, it has been good meeting many of the RoVE participants. I've had a pretty intense immersion into all things RoVE and it has been great to see and hear the passion people have for vocational education and the reforms.
While RoVE has been all consuming for me over the last few months, I'm conscious of the additional challenges we all face with regards to the changed Covid-19 situation. I'm aware this is places extra difficulty on all that we are doing and has a significant impact on many of you. At the same time I know the most important thing is to look after yourselves and those around you first, and then you'll all be in the right place to deliver on the reforms.
I said in my first column, in December that 2022 will be a year of integration. One of the ways we will do this is by communicating more and helping to connect the parts of the new vocational education and training system through a range of channels.
In April we're holding a virtual hui where we are providing an opportunity for representatives from and participants in RoVE sector groups to get together, work together and gain a shared understanding of the new vocational education and training system.
This will be a chance to talk about the vision of the reforms as well as the work that we're all doing and need to do to deliver them. None of us can do this alone, not as individuals or as single entities, and the hui is one way to build some ongoing connections for how we will work together.
It won't be, and can't be, the only way we do this and following the hui, we will ensure there is a series of ongoing opportunities, including workshops and practical sessions around specific topics.
We will also launch some communications products at the hui to help explain how they work that you're all doing fits together and fits into the wider reforms.
And we will continue to keep you all updated through RoVE News on both the hui and the ongoing activities. I know that we all have a part to play in this and all have something to offer to the integration across the reforms.
The other key thing that happened this month is the release of the Cabinet paper outlining the policy decisions for the new unified funding system (UFS). This was supported by new content on the TEC website and briefing with tertiary education organisations and other key stakeholders. The team is organising further briefings and webinars, and you can also see the UFS update in this newsletter. This update includes information on the data solutions supporting the UFS and other work, and it is very much in our spirit of integration that we bring these together.
I look forward to seeing and connecting with more of you in April and throughout the year.
Ngā mihi,
Paul Delahunty