Getting to know…
Getting to know…
Last updated 18 December 2019
Last updated 18 December 2019
David Strong, Director of the Reform of Vocational Education.
David Strong, Director of the Reform of Vocational Education.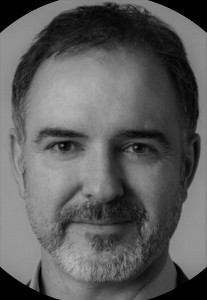 The Reform of Vocational Education (RoVE) Programme Director, David Strong, joined the team in September this year as a strong advocate for vocational education and training, already aware of the great opportunities they afford.
David's son, who now supervises the installation of solar farms across Australia, chose a carpentry apprenticeship as his career start point. His experience is testament to how vocational education can offer exciting pathways and reinforces that quality vocational education and training should be a right for everyone, not a privilege.
This is a sentiment shared by New Zealand and underpins RoVE.
"Following the consultation this year, New Zealanders agreed that we need a strong, unified and sustainable vocational education system fit for the future of work and capable of delivering the skills learners, employers and communities need to thrive. This is what RoVE is all about," David says.
"At the end of the day, we know there are both challenges and great things in our system. We want to make it easy for people to learn and train, and to prepare them for employment and employers' needs."
When legislation updates take effect – which is expected to be 1 April 2020 — the new vocational education system and all it encompasses will take shape as part of a gradual, carefully-managed transition. Stakeholder involvement will remain essential to this process. That's why, alongside the TEC's executive leadership team, and wider RoVE programme team, David continues to meet with many stakeholders including industry representatives, peak bodies, iwi, Māori, education and training organisations (Institutes of Technology and Polytechnics, Industry Training Organisations, wānanga, Private Training Establishments, schools and universities), employers, unions, the Institute's establishment board, and government agencies.
"Collaboration is vital. While we know there is work ahead and that the early stages of change can sometimes be uncomfortable, I'm heartened by the participation and energy."
"The conversations we have had, and will continue to have next year and beyond, are key to the programme. Industries and regions have important roles in shaping the new vocational education system and their role in it. Who better to provide advice and counsel than those who work in our industries and live in our regions? They know their needs best and this insight is crucial."
The RoVE team, including David, welcome your feedback and can be contacted at rove@tec.govt.nz.
Did you know?
David has worked on a number of complex change initiatives. He was Director for NZ Post's processing and delivery network redesign as well as the scheme to fix leaky homes across New Zealand.
In 2016/2017, David led the team to create Fire and Emergency NZ (FENZ) through the amalgamation of the New Zealand Fire Service, the National Rural Fire Authority, 12 enlarged rural fire districts and 26 territorial authority rural fire authorities.
David was a Lieutenant Colonel in the New Zealand Army, with roles in leader development, operations, logistics and strategy. Serving in Bosnia, the Middle East and East Timor, he was twice awarded the United Nations Commendation for Service to Peace.
David has also worked on major motion pictures including The Hobbit and Disney's soon-to-be-released, Mulan.