Congratulations on TITO transitions and other progress across the reforms
Congratulations on TITO transitions and other progress across the reforms
Last updated 30 August 2021
Last updated 30 August 2021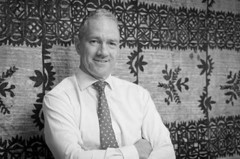 Kia ora koutou
This is a good point in time to note the significant work undertaken by the four transitional Industry Training Organisations (TITOs) that have already started their transition journey. Congratulations to Competenz, which has already transitioned its arranging training functions to other entities and NZMAC ITO which has transitioned to a new PTE called MAST Academy. Connexis will transition to Te Pūkenga, shortly with BCITO transitioning on 4 October.
This achievement represents a huge amount of work across the TITOs and their related industries and employers, education agencies, the Workforce Development Councils (WDCs), and the education providers.
Kaarin Gaukrodger from Connexis is interviewed in this month's edition of RoVE News. This provides an opportunity to read about the journey from her perspective.
The changes in industry training are a key part of the reforms of vocational education and training (VET). These aim to ensure that industry has an active role, and a voice, in VET, and that learners are at the core of the system. They can move more easily between work-based and provider-based training. They can also continue training more easily if their employment situation changes.
Another celebration to note is the Regional Skills Leadership Groups (RSLGs) induction early in September. The RSLGs are part of a joined-up approach to labour market planning, so very much part of the reforms. This delivers a regional focus and one which will support workforce, education and immigration systems in working together to better address the regional skills needs.
These groups work closely with local and national initiatives, within the VET reforms and wider, and also work closely with the six WDCs.
While WDCs and RSLGs will carry out different roles and functions within the reformed VET system, their success will be mutually dependent. As I mentioned, the RSLGs will have a regional focus that extends beyond employment and vocational education and the WDCs take a country-wide, strategic view of the future skills and training needs of their industries. Each RSLG will have different levels of engagement with the various WDCs, depending on their regional industries' presence and priorities.
I want to also acknowledge the WDCs. The Councils have all been very busy since their induction in July and are already making key decisions around their new operational structures. Draft organisation structures have been developed and agreed by the Councils and recruitment is underway. This is an exciting time for these new organisations as they move from set up mode into actively enabling their sector.
I've been hugely impressed by the commitment and care across all of these groups, organisations and teams working on the reforms of vocational education. This is important work, focused on system improvement. I thank everyone who's participating in this change for your patience, thoughtfulness and insight you bring and what this means for learners and employers.
Finally, as we prepare this issue of RoVE News, we are in Alert Level 4 lockdown across the country and once again tertiary education and training organisations, and industry and employers, have had to respond quickly for these changing circumstances. Across the vocational education and training sector we've seen great resilience and innovation in the COVID-19 response. I'm confident we'll continue to do so.
Go well all of you and kia kaha.
Tim