Careers
Te mahi me mātou
Last updated 1 October 2018
Last updated 1 October 2018
This page provides information about working at the Tertiary Education Commission (the TEC) – our people and our values.
This page provides information about working at the Tertiary Education Commission (the TEC) – our people and our values.
Current vacancies
Visit our vacancies page to see if there are any jobs being advertised at the TEC.
Working at the TEC
The TEC is a small Crown agency with a big job to do – ensuring New Zealanders have the skills and the knowledge they need to ensure lifelong success to build a great country.
We invest over $3 billion in tertiary education and provide support to the tertiary and careers system. We monitor and manage the performance of organisations we fund. We provide information and advice to government about the tertiary education sector and give effect to the Tertiary Education Strategy (TES) .
We work alongside other agencies towards the Government's vision of a world-leading education system that equips all New Zealanders with the knowledge, skills and values to be successful citizens in the 21st century.
We help people make informed learning and work choices so they, and the country, will have a better future.
Our work helps grow a skilled workforce and improves outcomes for young people by connecting learning to work and enhancing career-related services. We help boost skills and employment, and reduce long-term welfare dependence.
Our people
To achieve our vision, we need people with the right attitude – great collaborators who are open-minded and flexible.
The TEC has a staff of around 350 people from many different backgrounds and with a variety of professional and technical skills. We have investment managers, data and business analysts, solution and information architects, project managers, developers, customer service representatives, helpdesk analysts, accountants, executive and personal assistants, administrators, and advisors – to name just some of our roles.
If you think you have the right attitude and you want to help make a difference to New Zealand's future, then we would love to hear from you
"I believe strongly in equity of opportunities and the power of education to transform our lives, our economy and the society we live in."

Virginia, Investment Manager
Operations Directorate

"I work with a bunch of really good people doing stuff that's worthwhile - such as linking our technology and information to tertiary education outcomes."

Shane, Manager (on secondment to Ministry of Education)
Information Directorate


"This is a small organisation with big responsibilities. This gives me plenty of opportunities to make a significant difference for New Zealand."

Julie, Principal Analyst
Operations Directorate

"I have many opportunities for personal growth and career development."

Doreen, Advisor
Operations Directorate

"Everyday here I work with smart, talented people to help support New Zealand's future success."

Gerhard, Principal Analyst
Information Directorate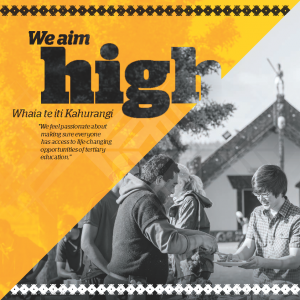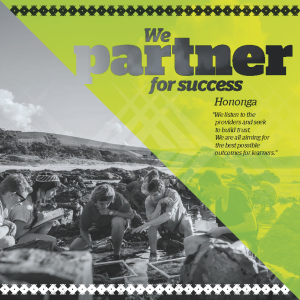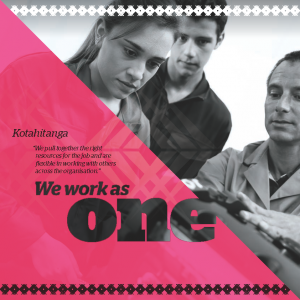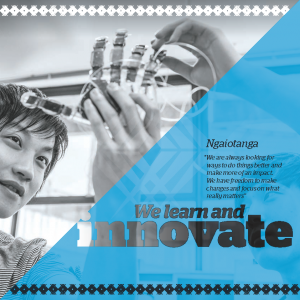 Our culture and values
At the TEC we work together to make a difference for all New Zealanders by living up to our values. These values underpin everything we do and the way we do it. Our TEC values are:
We aim high
We partner for success
We work as one
We learn and innovate.
TEC people want to create a culture where we can all thrive and do our best work. Our people plan, Mā Tatou, Mō Tatou, is a comprehensive programme of work to help build the capability of our people at all levels of the organisation.